Collagen and Its Benefits for eSports Athletes
Collagen is a critical protein for maintaining tissue integrity and function in the human body. It is composed of 18 amino acids, with glycine, proline, and hydroxyproline being the most prevalent. Collagen fibers are created by long chains of polypeptide molecules.
This essential protein is present in all connective tissues, including bones, cartilage, ligaments, tendons, muscles, teeth, skin, and other parts of the body. Athletes, particularly eSports athletes who use their hands extensively, require robust joint support, tendons, and ligaments that depend heavily on collagen for flexibility and structural integrity.
Collagen peptides enhance joint and muscle health by promoting mobility and function. Collagen supplementation can help to restore and promote collagen production, which is essential for optimal performance. Taking collagen supplements before and after sessions may lead to faster recovery times and improved endurance in eSports athletes.
With Only One Ingredient, Our Collagen Stands Out
That's correct, VitaGaming's Collagen is composed of only one ingredient, setting it apart from other undesirable collagens that may have unwanted gel capsules or artificial additives to enhance their solubility.
What's more impressive is that this collagen can be easily mixed with almost any food or drink without altering its taste or texture. That's amazing!
The sole ingredient used in this product is Bovine Collagen, making it an excellent choice for promoting a healthy body. Its benefits extend to various parts of the body, including muscles, bones, tendons, and ligaments.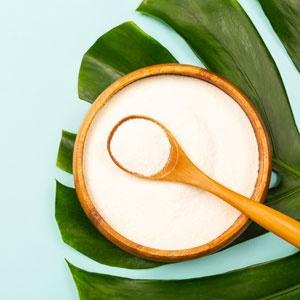 Hydrolyzed Bovine Collagen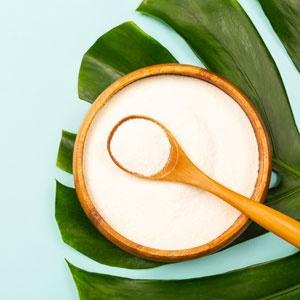 Bovine collagen is composed of three main types of collagen - type I, type II, and type III, with type I being the most abundant. Sourced from cows it is rich in amino acids, particularly glycine, proline, and hydroxyproline, which are essential for maintaining healthy skin, hair, nails, joints, and gut health.
What Causes Collagen Loss?
The production of collagen in the body is a continuous and dynamic process that involves a balance between the synthesis of new collagen proteins and the breakdown of old or damaged proteins. This process is regulated by the body's own internal mechanisms. However, as we age, the production of collagen begins to decline, which can lead to a range of aging-related issues, such as reduced joint mobility and flexibility. Collagen loss typically starts in our 20s and progresses over time, with an estimated 1 percent loss per year. Lifestyle factors such as stress, poor nutrition, and genetics can also contribute to the acceleration of collagen loss in the body.