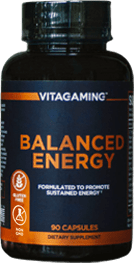 Vitamins, minerals, and other nutrients are indispensable in maintaining optimum health. They provide the body with the fuel it needs for both physical and mental development, proper functioning, growth and rejuvenation.
Nutrients come from a wide assortment of whole food sources such as vegetables and herbs, fruits, grain, dairy, seafood, or animal-based products. Ideally, people are encouraged to obtain their entire daily recommended intake of nutrients from eating healthy alone, but this can prove challenging for many individuals whose lifestyles, preferences, habits, and even dietary restrictions may demand going above and beyond the ordinary.
Naturally sourced dietary supplements can provide that extra boost of nutrients your body needs to stay healthy, strong, and energetic. Most natural supplements derive their key ingredients from plants and botanicals, from which all the beneficial properties are extracted, dried, and concentrated so that they continue to provide vital nourishment and promote overall wellness even when consumed in a different form, such as a tablet or capsule.