You are what you eat! We can all relate to that from a body aesthetic point of view, but can our food choices also boost our mental health?
Protect the brain with brain food
As the command center for your body, your brain is responsible for your blood flow, breathing, emotions, motor skills, thoughts, and other mechanisms that control your body. It's important to keep it in top condition, as what you put inside your body can influence your mental and physical state, as well as your learning and memory, for better or worse.
While only making up a small percentage of your body weight, your brain uses around 20% of your calorie intake, so you'll need plenty of quality fuel to perform at peak working condition. Eating the right foods can result in not just lower blood pressure, but improved cognitive skills and better concentration.
Healthy heart = healthy brain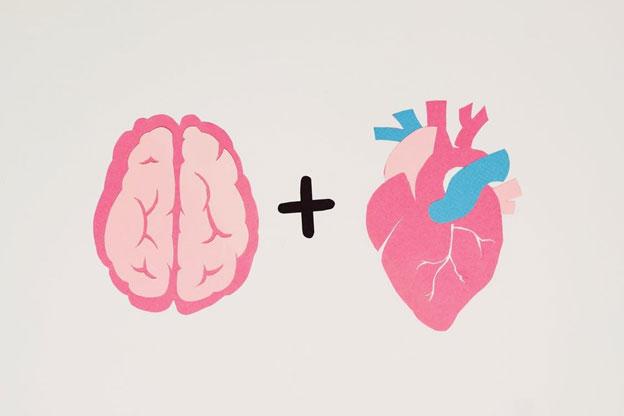 How does healthy food affect your brain? Your brain needs specific nutrients to maintain and optimize health, one example being Omega-3 fatty acids. These healthy fats help us to grow via early cognitive development during our time in the womb and continue to boost our memory and brain function as adults.
It turns out that the best foods for your brain are the same ones that are best for your heart, so what are brain-healthy foods? Here's 10 foods that support brain health:
Blueberries
Broccoli
Coffee
Dark chocolate
Eggs
Fatty fish
Nuts & seeds
Oranges
Turmeric
Whole grains
Summary – How does healthy food affect your brain?
We can all see the benefits of healthy food on the body, but lately, the effects of healthy food on the brain have become more widely documented and praised. Nutritious foods containing plenty of antioxidants, minerals, and vitamins fuel the brain and protect it from oxidative stress.
Reap the benefits of Ashwagandha and Rhodiola Rosea, alongside other scientifically supported herbs like Ginseng, by taking a supplement like Memory – specifically formulated to optimize nerve function for learning and memory.